7 tags
"Whoever tastes, knows; whoever knows, drinks deep."
– Muslim Wisdom
12 tags
Watch
Muslim youth need accessible Islamic leadership. They need someone to empower their Muslim identity, someone to turn to for answers, someone to aid their spiritual development. This is why we are starting Canada's first full-time Muslim Chaplaincy organization. We need your support. Share the campaign & donate today! mcuoft.com/donate
5 tags
Ramadan Letter (Part 2): The Last 10 Nights
All praise is due to Allah, and may endless blessings be upon His Beloved Messenger Muhammad, his Kin, and his Companions.  Once again, these are excerpts taken from the book Kanz Al-Najāḥ wa As-Surūr (The Treasures of Success and Felicity) regarding the benefits and special qualities of each month. Now that we have reached the last 10 days of Ramadan, we will focus mostly on the benefits of...
7 tags
theconsciousmuslim: Love at the battle of Badr →
theconsciousmuslim: The Prophet ﷺ drew up his army, and he passed in front of each man to give them good heart and to straighten the ranks, carrying an arrow in his hand. "Stand in line, O Sawād," he said to one of the Helpers who was a little too far forward, and gave him a slight prick in the belly with his…
5 tags
The Ramaḍān Letter (Part 1)
بسم الله الرحمن الرحيم الحمد لله رب العالمين حمداً يوافي نعمه ويكافيء مزيده اللهم صل على سيدنا محمد وآله وصحبه وسلم All praise is due to Allāh, and may endless blessings be upon His Beloved Messenger Muḥammad, his Kin, and his Companions. The Prophet Muḥammad s made the du'ā', "O Allāh bless us in Rajab and Sha'bān, and let us reach Ramaḍān."  We thank Allāh the Mighty, Majestic, and...
7 tags
. love . life . death . life . love .: make love.... →
amirsulaiman: are you not a witness to all the suffering in the world; as if the world will overflow with sorrow? indeed, you are a witness. then make love. create love. generate love. make love like it is your Divine right. no, make love like it is your Divine responsibility. make love like it can cure the…
11 tags
5 tags
4 tags
10 tags
Watch
"Love and Respect" is an intimate dialogue with Bay Area Imam, Yassir Chadly, about the role of culture in Islam. He speaks about the importance of an Imam or religious leader having a firm grasp of the local customs of a place before giving any Fatwas or religious edicts. He explains how love and respect are pillars of the faith and that if left, "the whole house will fall and...
7 tags
Anonymous asked: Just curious, In an American context, how do you define half-naked? Also do you think all American women dress this way?
Anonymous asked: Salaams Br. - I'm an editor at Patheos, one of the largest multi-faith news and blog websites in the U.S. I edit the Muslim Portal at Patheos and altmuslim at Patheos. I wanted to know if I could reprint the post (with attribution) you wrote about a Male perspective on hijab. Please let me know!
5 tags
"Wishing to be friends is quick work, but friendship is a slow ripening fruit."
– Aristotle
9 tags
Watch
"Saving Our Children" is a discourse from renowned scholar and academic Dr. Sherman Jackson. Dr. Jackson discusses how if the values of Islam being presented to our children, contribute nothing to what it means to be cool, what it means to be accepted, to be held in high esteem… then Islam will begin to not only lose its meaning, but will become an impediment to the very social...
6 tags
5 tags
Hijab: a Male Perspective
بسم الله الرحمن الرحيم الحمد لله رب العالمين وصلى الله على سيدنا محمد وعلى آله وصحبه وسلم "There are men among the believers who honored their pledge to God: some of them have fulfilled it by death, and some are still waiting. They have not changed in the least." (Qur'an 33:23) There is no doubt that, as of late, many Muslim women have decided to remove their...
8 tags
9 tags
Yearning
It is said that Yahya ibn Mu'adh wrote to Abu Yazid al-Bistami: "Here is the one who drunk from the cup of love and will never feel thirst again." Abu Yazid responded to him: "I am surprised at the weakness of your spiritual state! Here's a man who has gulped down all the seas of existence, yet his mouth is agape, wanting more." - Imam al Qushayri's...
7 tags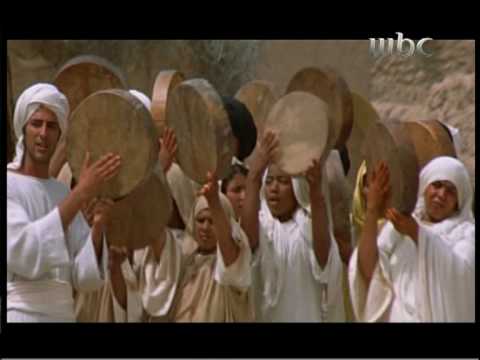 3 tags
"Dawkins would melt if he ever saw Ghazali."
– Shaykh Hamza Yusuf
1 tag
"The beginner Sufi is better than the expert jurist."
3 tags
Helpful Prayers for Studying and Exams
Du'a  to Alleviate Anxiety: اللَّهُمَّ إِنِّي أَعُوذُ بِكَ مِنَ الْهَمِّ وَ الْحَزَنِ وَ أَعُوذُ بِكَ مِنَ العَجْزِ وَ الْكَسَلِ وَ أَعُوذُ بِكَ مِنَ الْجُبْنِ وَ الْبُخْلِ وَ أَعُوذُ بِكَ مِنْ غَلَبَةِ الدَّيْنِ و قَهْرِ الرجال  Allâhumma innî a'ûdhu bika min al-hammi wa al-hazan. Wa a'ûdhu bika min al-'ajzi wa al-kasal. Wa a'ûdhu bika min al-jubni wa al-bukhl. ...
5 tags
Warrior Saints
 Umar al-Mukhtar Emir Abdul-Qadir al-Jaza'iri God bless the warrior saints Whose souls the devil cannot taint Those who defend Muhammad's way And glorify God night and day
4 tags
4 tags
8 tags
10 tags
"Aid us in the light of this Muhammad's way, And make its glorious end as..."
– The Prayer of the Oppressed (Du'a an-Nasiri) Translated by Shaykh Hamza Yusuf
4 tags
Finding Home →
This is a reflection piece I wrote for Fairfield University, where I work as the Muslim Chaplain. Please click on the link to read the piece.
6 tags
Prayer of Light
O God! You are light, and from You is light. Place light in my heart and on my tongue and in my eyes and in my ears and in front of me and to the right of me and to the left of me and behind me and in my presence. Place light in my nerves and in my bones and in my flesh. Make me live in light; grant me light; give me light; make me light. —the Prophet Muhammad, peace and mercy of God be...
2 tags
5 tags
3 tags
6 tags
2 tags
Trust
"Anyone who believes in God and the Last Day should heed this: God will find a way out for those who are mindful of Him, and will provide for them from an unexpected source; God will be enough for those who put their trust in Him. God achieves His purpose; God has set a due measure for everything." Qur'an 65:2-3
4 tags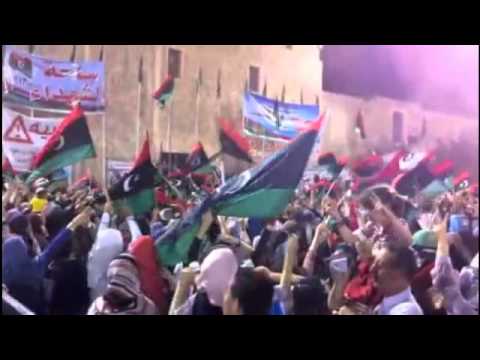 2 tags
3 tags
8 tags
The Fragrance of Fatima: My Visit to a Friend of...
بسم الله الرحمن الرحيم الحمد لله رب العالمين والصلاة والسلام على سيدنا محمد وعلى آله وصحبه أجمهين And the angels said, "O Mary, God has chosen you and purified you, chosen you over the women of all peoples. Mary, obey your Lord devoutly, worship, and bow in prayer with those bowing in prayer." (Qurʾān 3: 42-43) *          *          *          *          * While taking a class on Islamic...
12 tags
The Prophet's Night Journey and Ascension
بسم الله الرحمن الرحيم الحمد لله رب العالمين وصلى الله على سيدنا محمد وعلى آله وصحبه وسلم On the 27th of Rajab, before the Migration to Madinah, the Prophet Muhammad peace and mercy be upon him was taken on a Night Journey and Heavenly Ascent (Al-Isra' wa Al-Mi'raj). Below are excerpts from the Qur'an, Hadith, and scholarly insight regarding the miraculous events: ...
2 tags
Jesus and the Man Who Desired an Atom of Love
As Jesus was traveling across a plain, he saw a man who had made a retreat for himself there. It was a secluded haunt with a running natural spring and an oratory for prayer, and was surrounded by green shrubbery. "My dear God-fearing ascetic," Jesus addressed the man, "why do you seclude yourself so?" "Devotion has been my life-long labor," the man replied,...